FACE COVERING OPTIONAL 
 All sizes are approximate to a varying degree. If specific sizes are required you will need to enquire
Before you purchase please be aware reclaimed sleepers have been used for many many years on the railway tracks. There is residues of oil & dirt from the trains. They have been weathered by the rain, snow & sun. There will be signs of cracks, wear & tear.
USED/RECLAIMED SLEEPERS CONTAIN CREOSOTE HANDLE WITH CARE
---
Used treated Oak  Hardwood Sleeper 
A good quality B Grade  Creosoted goods should be handled with gloves 
Illustrated B Grade
Dimensions: 2.6m x 250mm x 150mm (8'6″ x  10″ x 6″) £25.00 + vat
Also in stock A Grade  size as above £30.00 + vat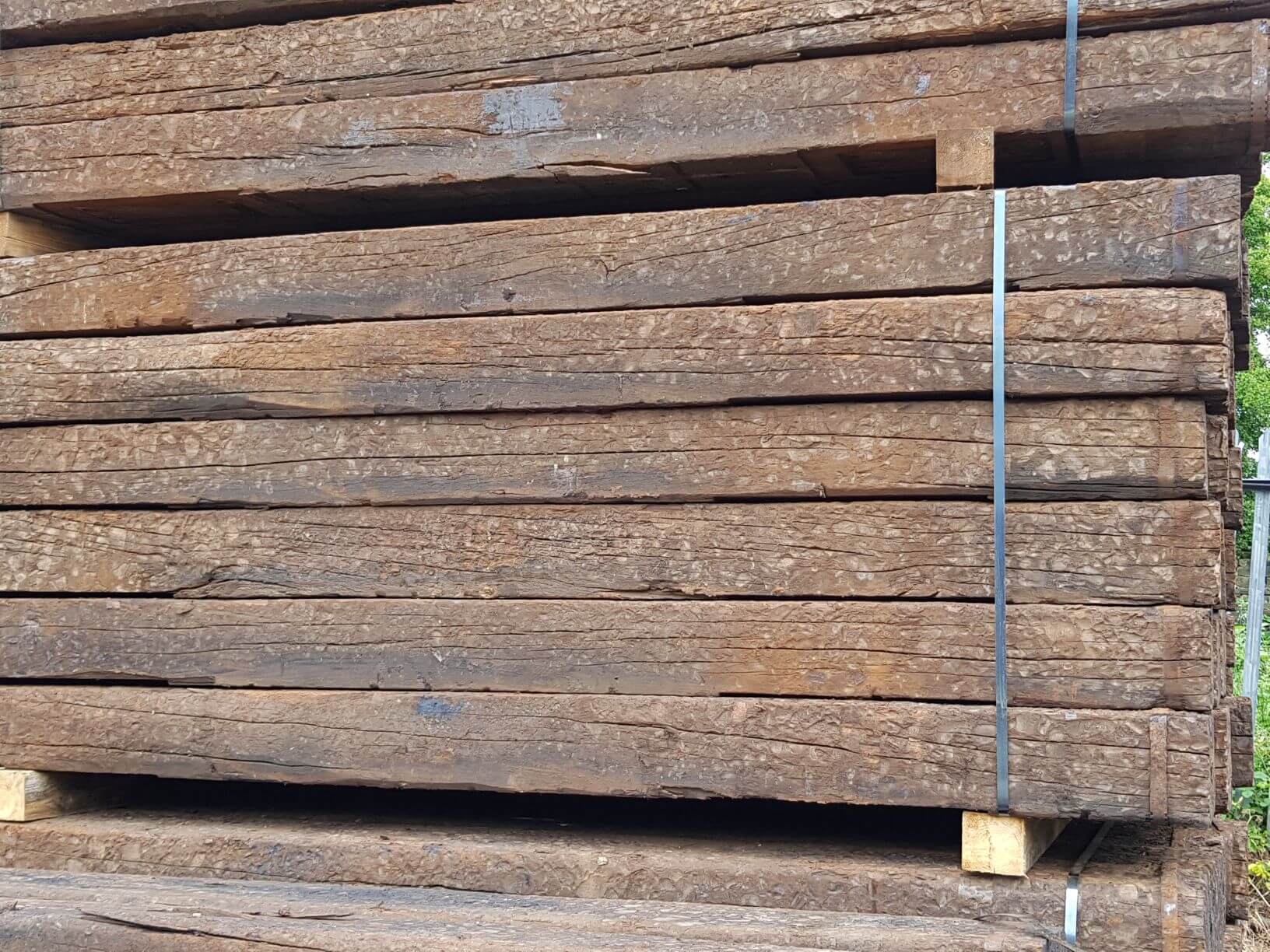 ---
Untreated reclaimed Jarrah relay grade
A better than Grade A sleeper.  Untreated Jarrah, very hard to get hold of these days.  Use anywhere.
Dimensions: 2.5 – 2.6m x 245mm x 125mm (8'2″- 8'6″  x 9¾" x 5″) £40.00 + vat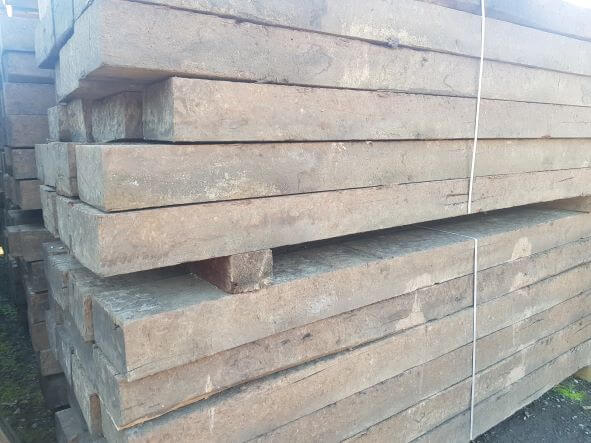 ---
Used untreated Jarrah Hardwood Sleeper Grade B Long Lengths
Dimensions: 2.75m – 4.5m x 250mm x 125mm (9′ – 15′ x 10″ x 5″) £5.00 + Vat per foot.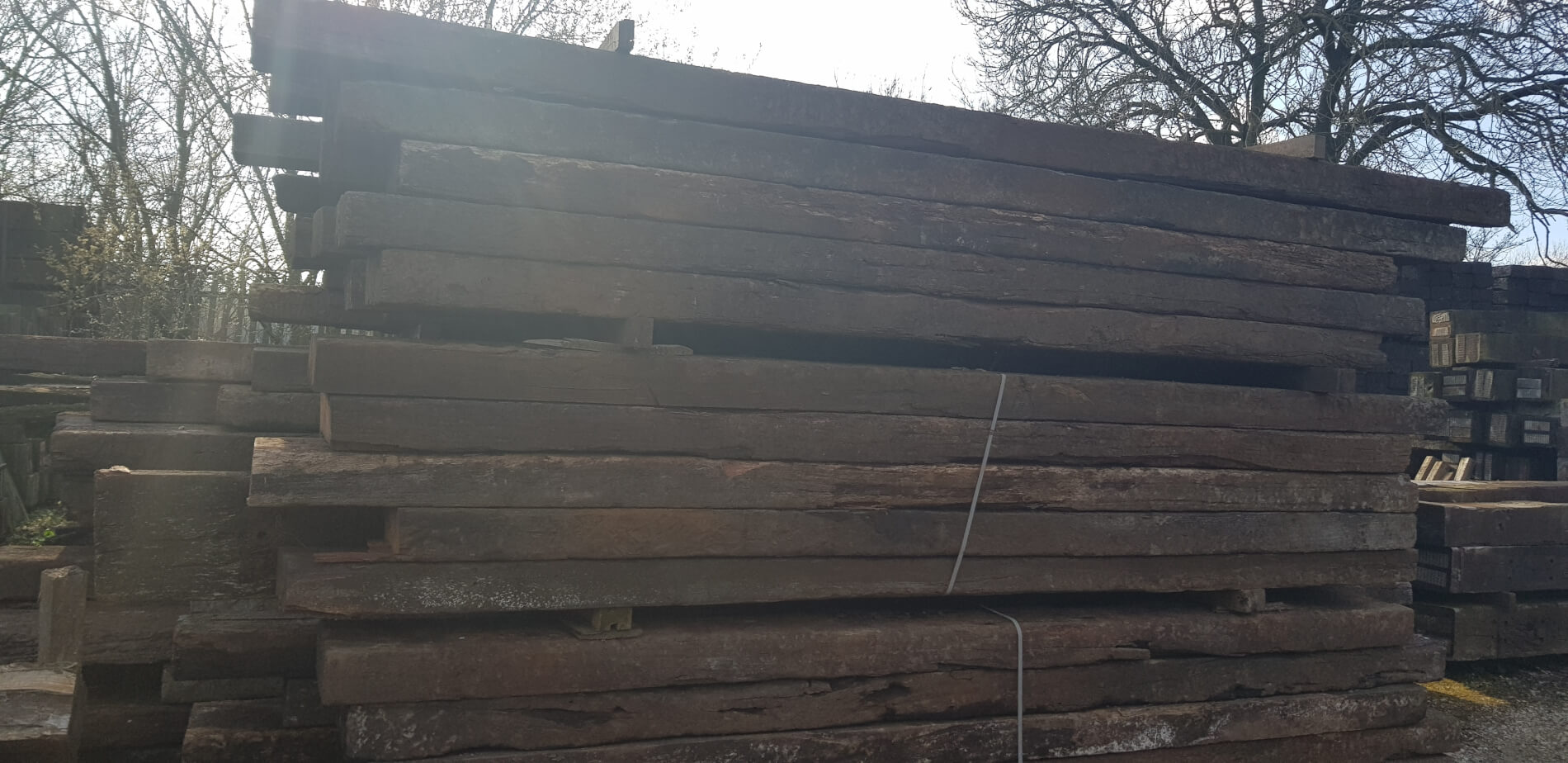 ---
Hardwood Bridge Timbers
Excellect condition.
Dimensions: 2.6m x 250mm x 228mm (8'6″ x 10″ x 9″) POA
Suitable for gate posts or jobs where a larger sections are required.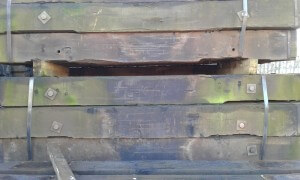 ---